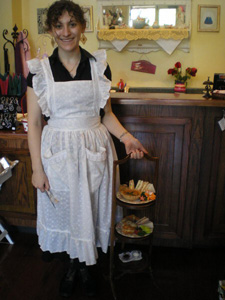 While the cooler temperatures sweep in over summer's waning heat we are inviting you into our cozy and elegant tea room with friends and families for a special time to relax and reconnect.

We offer afternoon tea specials with the flavors and ingredients of the season. Don't forget to take a look at our upcoming December events.

We welcome walk-in as well as reservations. However in the weekend we recommend you to call us to reserve your table. Please call us at (650) 209-5010 or email contact@lisastealosaltos.com for reservation, catering and special occasions.

We are looking forward to seeing you soon!